KENNESAW, GA- Faculty members from Kennesaw State University's College of Computing and Software Engineering together with Bagwell College of Education assisted metro Atlanta middle and high school teachers to educate their students regarding cybersecurity.
Shirley Tian and Zhigang Li, who are assistant professors of information technology along with Yi Jin have who is an assistant professor of instructional technology have guided a cybersecurity education camp for the last two weeks.
In this program, there are 25 local teachers selected to join and the program is free for participants. Those teachers learned how to integrate the basics of cybersecurity, algorithmic thinking as well as computational problem solving into their curriculum.
Jin said that the camp was a great collaboration that aligned the Kennesaw State University's R2 research agenda.
"We have merged our expertise, with KSU's School of Instructional Technology and Innovation providing the practical K-12 teaching knowledge and the College of Computing and Software Engineering providing the hard science of cybersecurity, to equip the participating teachers with training in both aspects," added Jin.
The program aims to raise interest in cybersecurity careers as well as diversity in the cybersecurity workforce, assist all students to understand correct and safe online behavior as well as upgrade the methods for teaching about cybersecurity content in K-12 school systems.
Through this program participants also visited the Kennesaw and Marietta campuses. This visitation aimed for hands-on labs as well as face-to-face lectures.
The camp ended with the teachers working in small groups to build lesson plans that they will enforce in their classrooms in the upcoming school year.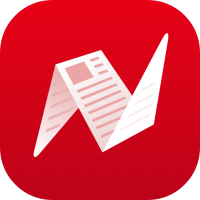 This is original content from NewsBreak's Creator Program. Join today to publish and share your own content.