ATLANTA, GA - August in Atlanta has been filled with rainy days with cloudy sky. This weather has significantly influenced and changed our daily activities, including the way we dress.
Dressing fashionably is important, but it does not mean that we have to sacrifice our comfortability. Here are some tips to stay chic during the rainy days in Atlanta:
1. Quilted coat
A quilted coat can help keep your body temperature within the cold. This type of coat also looks trendy with its textured pattern and usually comes with many different color options. You can mix this type of coat with a turtleneck, high-waisted jeans, and boots to stay chic.
2. Puffer jacket
A Puffer jacket will look good during the rain, the puffer will make your shoulder bigger and add some volume to your body. Besides looking cool, this type of jacket will help you feel warm all day. Some puffer jackets are also made from waterproof materials that can keep you from the drizzle. You can mix this type of jacket with a jumpsuit and leather shoes to maximize your outfit.
3. Blanket coat
A blanket coat will make you as comfortable as you are lying on the bed. This coat will make your shoulder wider and your body looks taller since this coat is usually long enough to touch your calf. You can mix a blanket coat with a plain turtleneck and denim jacket inside your coat. Washed jeans and high boots can highlight your outfit more.
4. Trench coat
A trench coat will cover your body with more fabric lines that help you look fashionable under your umbrella. A trench coat usually has an additional fabric that can be used as a belt, this belt can be tied up to make your waist look smaller. This type of coat has an additional fabric on its collar that can make your shoulder looks wider. Since this coat does not feel stiff, you can add a sling bag on top of your coat to stay chic. A simple black shirt and high boots can be added to add some styles.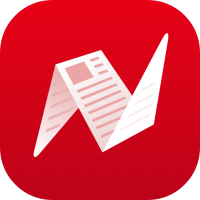 This is original content from NewsBreak's Creator Program. Join today to publish and share your own content.