DAHLONEGA, GA- This summer, 154 rising senior cadets of the University of North Georgia or UNG took part in the Army's Advanced Camp located at Fort Knox, Kentucky. Previously, the camp got canceled due to the coronavirus pandemic and changed into the yearlong Operation Agile Leader.
The university's Corps of Cadets students were thankful that they could be part of the 38-day Advanced Camp. In this camp, U.S. Army Cadet Command tested their military as well as leadership skills.
This enabled Cadet Command to evaluate their proficiency as future officers. All cadets who seek a military officer commission are required to join the camp.
There are 13 UNG cadets who obtained the Recondo badge. It is an award for cadets who show superior skills through exceeding the standards in all camp activities.
Cadet Capt. Hayley Farmer, who is pursuing a degree in criminal justice, got the USAA Warrior Ethos Award. This award is granted to a cadet in each of the 11 regiments at camp.
"Camp reassured me that attending UNG was the best decision I've made for my career thus far," said Farmer.
Meanwhile, Cadet Col. Ryan Jones said that their cadre was the best in the country, they knew how to work with cadets as well as gave them the reality of what the Army was.
In addition, a senior from Richmond, Virginia, Jones who is pursuing a degree in strategic and security studies became the 2021-22 brigade commander who leads over 700 members of the corps.
Furthermore, a senior from Dalton, Georgia, cadet Lt. Col. Callie Regal who is pursuing a degree in interdisciplinary studies, will command the second battalion of the university's Corps of Cadets in the coming academic year.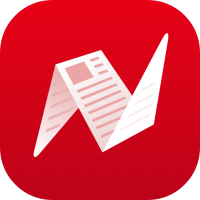 This is original content from NewsBreak's Creator Program. Join today to publish and share your own content.