CARROLTON, GA- Dr. Allison Key, an alumna of the University of West Georgia or UWG, philanthropist, doctor as well as owner of 3:16 Family Medicine gave a large contribution to the UWG community by hiring a number of alumni and funding a scholarship.
Previously, Key started to take classes at the university throughout her junior year in Bremen High School. Then, when she aged 20, she had finished her bachelor's degree in chemistry. After that, she went directly to medical school at Mercer University.
"I knew I wanted to be a doctor and knew that was going to be a long road, but I'm the type of person who thinks, 'If I'm gonna do it, let's do it yesterday," said Key.
She also said that UWG had the highest medical school acceptance in the nation through the university's pre-med program she loved being there, so she decided to stay as well as complete the class.
Following her completion of a residency in Rome, Georgia. Key started to serve Tanner Health System's Primary Care of Bremen and spent her nine years at that place. She opened her own practice in 2017 together with her friend and fellow UWG alumna, Erika Smith.
Key said that she jumped out of the plane without a parachute and opened their own practice. They wanted to marry this concept of feel good, look good, do good. It had been fun as well as definitely a wild adventure.
Key already gave donations to the university through the annual 3:16 Healthcare Scholarship. The scholarship is intended for nursing students in the UWG Honors College.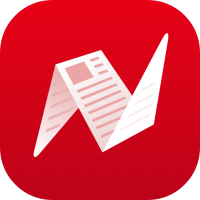 This is original content from NewsBreak's Creator Program. Join today to publish and share your own content.