ATLANTA, GA — The sea may be far from Atlanta, but the distance never stops its content from being served on a lot of plates in the city. Seafood restaurants can be seen everywhere in Atlanta. And here are three of the best seafood restaurant in Atlanta.
BeetleCat is located at 299 North Highland Ave NE Atlanta, GA 30307. A lot of people have loved their lobster roll, conch fritters, and moqueca stew. They open every day, Monday - Friday from 4 p.m. - 10 p.m. and on weekends from 11 a.m. - 11 p.m. Their contact is at (678) 732-0360.
Heather E. said on Yelp that their famous lobster roll and striped bass are tasty. Unfortunately, service is pretty slow and the servers are overwhelmed on a Saturday night.
Steamhouse Lounge is located at 1051 W Peachtree St NW Atlanta, GA 30309. A lot of people have loved their lobster bisque, dozen raw oysters, and catfish po boy. They open every day around 11:30 a.m - 10 p.m. Their contact is at (404) 233-7980.
James C. said on Yelp the Lounge is a busy place offering high-quality food with great prices. He said that the raw clams are fresh juicy and not fishy. The fish and chips are crispy, large portioned, and thin breaded. He also said, "The steamed mussels had a nice broth that was the perfect blend of briny, tangy, and tasty!" He loves all his orders and will come back for more.
The Optimist is located at 914 Howell Mill Rd Atlanta, GA 30318. They open Monday - Friday from around 5 p.m. - 10 p.m. and Saturday from 3 p.m. - 11 p.m. They close on Sunday. Their contact is at (404) 477-6260.
Brianna said on Yelp that all her orders are delicious. She and her husband ordered the lobster roll, Maine lobster, and her favorite, Shrimp A La Plancha which was decadent and a bit spicy. She said that the server was nice and knowledgeable on the menu, but the menu itself is a bit expensive.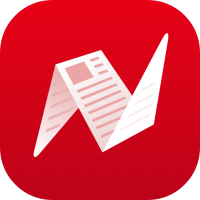 This is original content from NewsBreak's Creator Program. Join today to publish and share your own content.