ATLANTA, GA- Georgia Power has partnered with the Electric Power Research Institute or EPRI and Southern Compan. Earlier in 2021, they marked the opening of the first Ash Beneficial Use Center or ABUC.
The AUBC will hold pilot projects as well as guide continued testing of technologies in order to possibly further build helpful products that came from recycled coal combustion products or CCPs including coal ash.
The facility takes place at Georgia Power's Plant Bowen and will enable for testing of pilot project technologies in order to improve the helpful use of coal ash.
There are a number of activities that will be conducted at this center such as reviewing ways in order to optimize coal ash characteristics to get better fit commercial applications, speeding as well as facilitating the development of emerging helpful-use technologies, the understanding performance of re-use products as well as building realistic cost profiles.
"As a part of our ash pond closure efforts, Georgia Power is always looking for opportunities to use coal ash that are not only beneficial to our customers, but for our communities and environment. The Ash Beneficial Use Center is paving the way for the latest coal ash technologies. We hope to see closed ash ponds and landfills become resources as new and improved uses are developed and proven through this center," said vice president of environmental and natural resources for Georgia Power, Dr. Mark Berry.
Currently, Georgia Power already recycles over 85 percent of all ash as well as gypsum that includes 95 percent of fly ash. It generates from current operations for diverse helpful reuses including concrete production and other construction outcomes.
To learn more about this collaboration, visit here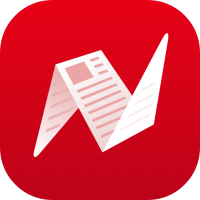 This is original content from NewsBreak's Creator Program. Join today to publish and share your own content.