FULTON COUNTY, GA — The government of Atlanta has been working on delivering vaccines to the citizens to prevent the spread of COVID-19 viruses. This program is targeted to every citizen without exception including homebound residents who are unable to step out of their homes.
The government of Fulton County is trying to cover the minimum population required to get vaccinated. Following the suggestion of the United State government, every state needs to at least vaccinate 70 percent of its population to reach herd immunity.
Herd immunity is a condition when the majority of the population is already immune to a certain virus or disease. The immunity can be achieved using two methods including vaccination and being directly infected. The safest and the most efficient method to reach immunity is using vaccination. The COVID-19 vaccination is safe and free.
Currently, there are three vaccination centers in Fulton County including vaccination centers in Fulton County Government Center at 141 Pryor Street, 5710 Stonewall Tell Rd College Park, and 4700 North Point Parkway, Alpharetta. Everyone at the age of 12 and older can get a vaccine without a prior appointment at those centers.
Fulton County residents who are unable to travel to the COVID-19 vaccination centers due to ongoing physical or mental disability can receive vaccination in their homes by requesting a home visit service. The home visit can be processed after the residents registering themselves by call 888-572-0112 or reach to the Georgia Department of Public Health's official email at HVS@dph.ga.gov.
There will be additional information that needs to be submitted including the resident's name, date of birth, current address, city, county, and contact phone number. After registering, the Georgia Department of Public Health will be scheduling the home visit vaccination as soon as possible.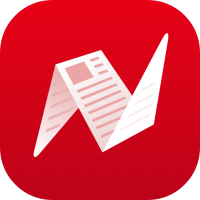 This is original content from NewsBreak's Creator Program. Join today to publish and share your own content.