ATLANTA, GA — Kimchi stew is a traditional Korean dish made from fermented cabbage and red pepper sauce that usually goes together with rib meat and other vegetables. This dish has been globally consumed and has gained global popularity.
Atlanta is one of the cities in the United State with the highest Korean descent population, and this rightfully makes the city home to some of the best kimchi stew restaurants.
1. Stone Bowl House -Woo Nam Jeong
Located at Seoul Plaza, 5953 Buford Hwy NE Ste 107 Atlanta, this restaurant that is run by native Korean offers delicious Korean food at a relatively cheap price. This place cannot be seen from the street, but there is a huge parking space available. This restaurant is only open four days a week from Thursday to Sunday from 11:30 a.m. until 9:00 p.m. Their kimchi stew is one of the best in town and you have to try their bibimbap to maximize the experience.
2. Jang Su Jang
Jang Su Jang is a Korean restaurant located at 3645 Satellite Blvd Duluth that opens every day from 9:00 a.m. until 11:00 p.m. This restaurant can be one of the best Korean restaurant options since they open every day to serve you from breakfast to supper. Their Kimchi Tofu Stew is one of the best kimchi menus that you have to try. You can also try different varieties of kimchi stew that this restaurant has since they offer a lot of options.
So Kong Dong Tofu House is located at 5280 Buford Hwy NE Ste C Atlanta that open every day from 10:30 a.m. until 8:30 p.m. This place specializes in Korean food such as bibimbap, Korean pancake, bulgogi, Korean barbeque, and kimchi stew. They offer many seafood Korean dishes that make their Kimchi Seafood Beef Tofu Soup become one of the best kimchi stews in the area. This restaurant also offers free water and hot tea to accompany your every visit. Do not forget to try their crispy Korean pancake to enhance your live experience with this place.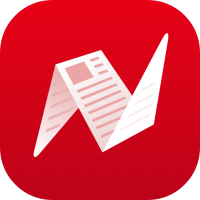 This is original content from NewsBreak's Creator Program. Join today to publish and share your own content.