ATLANTA, GA - Atlanta's Department of City Planning is collaborating with Bloomberg Philanthropies to revitalize the Broad Street Boardwalk located between Poplar and Luckie Streets. This project needs several mural artists from local and regional to paint their arts on the wall.
The project will cover two crosswalks with different themes. The crosswalk on Poplar Street already has temporary paint and this project will repaint with permanent art. On the other side of Luckie Street, the mural will represent the concept of the downtown Atlanta area.
The selected artists will work with a vendor who is in charge of the design on the pavement at the crosswalks with the possibility to be contracted to paint the design.
The registration is open from August 2 until August 23. The whole selection process will last until September 10. After being selected, the artists will develop and submit three mural proposals for which they will receive a fee. There will be $2,000 of compensation for each artist and a separate budget for the mural that will be managed by the contractor. The final designs from the selected artists are expected to be finished on October 22.
Every artist who wants to apply for this project requires a previous mural experience and uses downtown Atlanta as inspiration for their murals. The selected artists will be working on the design based on feedback from the Urban Design Commission, Atlanta Downtown Neighborhood Association, and City of Atlanta staff
Everyone who wants to apply can register themselves on the Atlanta City Studio's official website by submitting an artist's statement, biography, a small portfolio of the previous works, and an expected budget and materials list.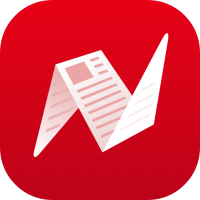 This is original content from NewsBreak's Creator Program. Join today to publish and share your own content.