GWINNETT COUNTY, GA - Special Purpose Local Option Sales Tax, or known as SPLOST, is a financing method from local tax for funding capital regional projects in Georgia.
SPLOST regulation authority was passed by a county commission with agreements within every city. After the governmental agreement has been made, each county is obligated to create a public vote to gain public approval. Gwinnett County has been collecting this tax after the public vote gave the majority approval since 1985.
SPLOST will charge sales and transactions by one percent sales tax in every county in the state. This tax will be used to help public infrastructure projects funding including roads, schools, parks, and other public facilities.
Since the local government revenue is mostly gained from regional tax, SPLOST becomes an important part of the county. SPLOST is utilized to fund critical transportation improvements, fire stations, parks, historic site restorations, pools, libraries, playgrounds, and police precincts. This revenue can not be used to finance the operating expense and maintenance projects except for critical facilities. These rules were made to protect the efficiency of the tax allocation and distribution.
It is estimated that the total SPLOST tax accumulated in Gwinnett County has reached $3.8 billion in 35 years since its initial collection. The county government must hire independent auditors to make sure that the tax allocation was distributed fairly.
The government admits this tax has helped the county to pay for projects without going into debt. They hope that this mechanism can help accelerate regional development in the county without burdening the citizens in the long run.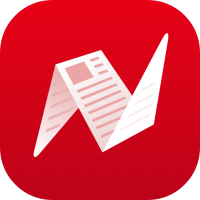 This is original content from NewsBreak's Creator Program. Join today to publish and share your own content.