GWINNETT COUNTY, GA—The government of the United States is trying to vaccinate at least 70% of the population to achieve herd immunity towards the COVID-19 virus spread. Herd immunity, or known as population immunity, is indirect protection from a certain infectious disease or virus that happens when the majority of the population is immune either through vaccination or immunity developed through a previous infection.
There are many programs that the government has executed and scheduled to protect the citizens. One of the top priority programs that the government has been persistently organizing is vaccination. Vaccines train our immune systems to create antibodies, which also applies when humans are exposed to a disease, but vaccines work without affecting the body with illness.
Three types of vaccines will be distributed across the states as suggested by the Centers for Disease Control and Prevention or known as CDC. CDC argued that the best COVID-19 vaccine is the first one that is available nearby. All of the current authorized and recommended COVID-19-vaccines are safe and effective to reduce the risk of severe illness. CDC does not recommend one vaccine over another and recommends all three vaccines, including Pfizer-BioNTech, Moderna, and Johnson & Johnson's Janssen.
Gwinnett County now has supplied all three types of vaccines in partnership with Eastside Medical Center in Snellville. All vaccinations are free and require previous registration since there will be daily slots to guarantee that everyone will receive ones.
Everyone who wants to register can visit Gwinett County's official website or register at Eastside Medical Center's signup genius platform.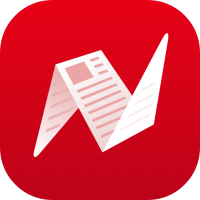 This is original content from NewsBreak's Creator Program. Join today to publish and share your own content.