ATLANTA, GA — GA Department of Public Health is hiring a full-time Communicable Disease Specialist 2. They will be paid around $30k - $34k per year.
The position's duties include providing community outreach testing and counseling, also providing various educational programs to the public on communicable diseases. They will provide case management such as home visits, clinic referrals, patient education/counseling to clients with communicable diseases. And they will also be tasked with other related duties.
To qualify for this position, candidates must acquire at least one of the four following specifications:
Bachelor's degree from an accredited college or university and six months of related experience.
Associate's degree from an accredited college and two years of experience in a related area or four years of experience in a medical-related field.
Licensure as a registered nurse and one year of nursing experience
One year of experience at the lower level (HCP080) position equivalent.
The position offers benefits: a flexible work schedule, unique training opportunities, lactation rooms, and possible telework opportunities. They give employee retirement plans, deferred compensation, 12 paid holidays, vacation & sick leave. And they offer dental, vision, long-term care, and life insurance.
They also offer engaging worksite wellness events and wellness breaks. The position will be given breaks between shifts for 30-minutes maximum. They can break the 30-minutes into two or more separate breaks.
The recruitment will close on August 15 at 11:59 p.m. US & Canada Eastern Time. Visit here to apply or acquire more information.
GA DPH is an equal opportunity employer.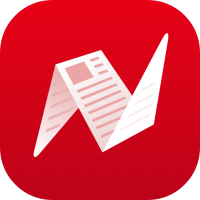 This is original content from NewsBreak's Creator Program. Join today to publish and share your own content.