ATLANTA, GA—Atlanta is issuing a new regulation regarding mask-use within the city. On July 28, Mayor Keisha Lance Bottoms officially gave an executive order to everyone in a public place, including private businesses and establishments, to wear a mask when indoors. This new regulation is a response to the rising of COVID-19 infections in the state, the occurrence of the Delta variant, and new CDC guidance.
On July 27, CDC announced that vaccinated people still can get infected by the Delta variant, although the effects might be reduced since the vaccine has helped the body to produce more antibodies. CDC recommended universal indoor masking for all teachers, staff, students, and visitors to schools, and everyone in the public area, regardless of vaccination status.
Types of masks allowed are disposable masks, cloth masks, and masks with standards set by CDC. Masks with the standard set of CDC must block light when held up to a bright light source, nose wire attached, and indicating multiple layers of non-woven material. Some specific types of masks are required in a certain job and should be labeled ASTM F350, Workplace Performance, Workplace Performance Plus, or KN95. Mask should be able to cover the nose and mouth entirely when in use.
"Public health experts overwhelmingly agree, and data has proved that wearing a face-covering helps slow the spread of this deadly virus," said Mayor Bottoms. "As COVID-19 rates increase, we must remain vigilant, wear a mask, follow CDC guidelines and other measures to ensure the safety and wellbeing of our communities."
A series of executive and administrative orders has been issued by Mayor Bottoms in an attempt to minimize the spread and impact of the virus in Atlanta. Further information on this regulation can be accessed on the government of Atlanta's official website.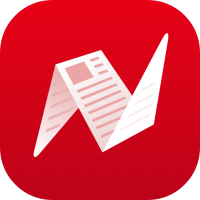 This is original content from NewsBreak's Creator Program. Join today to publish and share your own content.