ATLANTA, GA—The City of Atlanta has four public indoor pools, known as natatoriums, and twelve public outdoor pools. During the COVID-19 pandemic, pools in Atlanta have been significantly impacted by limitations.
The Department of Parks and Recreations, known as DPR, is in charge of providing safe and exceptional parks, facilities, and programs through effective leadership, collaboration, and innovative thinking. This department was bestowed of being accredited by the National Recreation and Parks Association as the best organizer of the parks system and sets us apart from thousands of other parks systems throughout the nation.
DRP announced that from July 25 until further notice, all outdoor pools in Atlanta will be closed. The outdoor public pools including Adams Park, Maddox Park, Pittman Park, Anderson Park, Candler Park, Rosa L. Burney Park, Grant Park, John A. White Park, Rev. James Orange Park, Powell at Mozley Park, South Bend Park, and Thomasville Park.
The operational closing was caused by an operational assessment of every outdoor public pool in Atlanta. DPR wants to give the best service to their staff and residents by giving their full attention to giving the best quality service.
The indoor public pools are still operating like usual. DPR reminds citizens to keep follow the health protocol regarding COVID-19 prevention by CDC. During the pandemic, the pool capacity will be limited, pools are open for lap-swim only, guests are required to keep social distancing, access to the locker will be prohibited, and guests should bring their belonging to the pool deck.
DPR will announce the reopening soon after the assessment is over. Everyone who wants to know the update and for information can visit DPR's official website.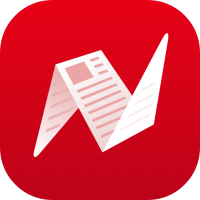 This is original content from NewsBreak's Creator Program. Join today to publish and share your own content.