ATLANTA, GA - Council President, Felicia Moore, urges for enhanced openness and public engagement over proposed revisions to the City of Atlanta's Zoning Ordinance and Comprehensive Development Plan. It was written in a letter to Council members, Amir Farokhi and Matt Westmoreland.
The suggested modifications would reclassify a substantial number of parcels in the city that are currently designated for single-family residential use for multi-family use.
"Plans for a rewrite of the Zoning Ordinance have been in development for quite some time and 'quick fixes' were completed in 2019. The proposed legislation is moving swiftly, almost like a 'quick fix,' but entails sweeping changes to parcels currently designated for single-family residential use. Detailed information must be shared citywide with great transparency and vetted in partnership with Atlanta's citizens," according to Council President Moore,
Moore is urging her colleagues to use the Neighborhood Planning Unit system and public forums to involve citizens on a large basis. The goal of broad communication is to guarantee that residents fully understand the suggested amendments and their implications before the law is passed and being realized.
The Atlanta City Council is the city's most powerful policy-making institution. It acts by examining and executing all of the city's laws. The council also adopts the mayor's proposed operating and capital budgets for the city, and it keeps track of revenue and expenditures for local government functions.
Many land-use and zoning issues are reviewed by the Atlanta City Council, which has the last word. The council is also considering major economic development projects for the city.
For more information, visit here.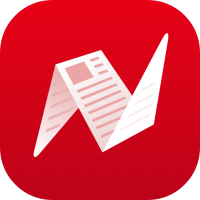 This is original content from NewsBreak's Creator Program. Join today to publish and share your own content.