FULTON COUNTY, GA—The COVID-19 pandemic has significantly impacted every single aspect of our lives. The isolation has made many people stressed, overwhelming, and cause strong emotions in both adults and children. Long-term lock-down and social distancing that help us minimize the virus spread most of the time made us feel isolated also possibly increase stress and anxiety.
The central government needs at least 70% of the United State's population vaccinated to reach herd immunity. Herd immunity occurs when a large portion of a community becomes immune to a disease, making the spread of disease from person to person unlikely.
The government, formal organizations, and social communities have made many programs to both increases the vaccinated population and reduce the mental health issues caused by the pandemic phenomenon.
Alive and Incolor is trusted community leaders and empowered advocates of Fulton County's⁠ at-risk communities of color halting the spread of COVID-19. Fulton County government and Alive and Incolor try to help their residents by holding Neighbor-To-Neighbor discussions. This discussion will be attended by Fulton County Government, medical experts, and local community leaders to share solutions for empowering vaccine equity, stopping the spread, and creating COVID-free communities.
The discussion will include five topics, including the importance to reach herd immunity, the COVID vaccine equity gap in Fulton County, how fear and misinformation block the road to recovery, simplified vaccine science, and opportunities to close the gap.
The discussion will be held virtually on Wednesday, August 4 from 7 p.m. Everyone who wants to join the discussion and find more information can visit Alive and Incolor's official website.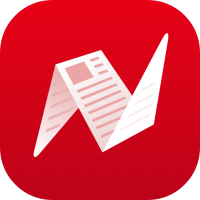 This is original content from NewsBreak's Creator Program. Join today to publish and share your own content.