ATLANTA, GA — The University System of Georgia released a report that underlined the impact of the nation's higher education institutions, including the benefits given by Georgia Tech to the country and its communities.
The data gathered in 2020 shows that USG's 26 member institutions generated $18.6 billion in national economic benefits. Georgia Tech's economic impact on the state of Georgia was $4.01 billion. In comparison, Georgia Tech's 2015 fiscal year economic influence was $2.87 billion.
Throughout the COVID-19 pandemic, USG institutions have an important role in supporting the economy, as economic impact grew 0.6 percent from 2019.
The Selig Center for Economic Growth at the University of Georgia's Terry College of Business calculated the data for the report. The annual report details the economic impact of all USG colleges as well as universities.
The "output impact" number gathered in the study was collected by adding the first spending to re-spending, or multiplier effect, for every institution in its community. The "total output impact" number is the most inclusive measure of economic impact, based on the report.
In addition, the report also assessed the value-added economic impact, which signifies the specific benefit from the businesses as well as households in the surrounding region.
The report also showed that the USG system, directly and indirectly, produced 155,010 jobs in the state of Georgia. The graduates from USG schools in 2020 who have stayed to work in Georgia are projected to earn $175 billion in lifetime earnings.
The USG's full economic impact report can be found here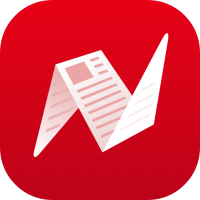 This is original content from NewsBreak's Creator Program. Join today to publish and share your own content.