ATLANTA, GA — Georgia State University Library's Special Collections and Archives discovered the previously unknown photos of Amelia Earhart.
Earhart is the first woman to pilot an airplane solo across the Atlantic Ocean. Were taken during her visit to Atlanta in 1934, those photos show Earhart at and around Candler Field, now known as Hartsfield-Jackson Atlanta International Airport.
Found in an envelope labeled "Women pilots, old" by a staff member fulfilling a reference request, the photograph is one of millions of donated photographs and negatives from The Atlanta Journal Constitution.
Major Clark Howell Jr., the Atlanta Constitution vice president and general manager, and Major John S. Cohen, The Atlanta Journal president and editor, were among the notable attendees during Earhart's visit to Atlanta.
Included in the photos are Earhart showcasing her aircraft and posing with several members of an international organization for women pilots, Ninety Nines.
Handling thousands of reference requests every year for their photographs, head of Special Collections and Archives, Christina Zamon, said it was thrilling to discover someone as famous as Amelia Earhart from a previously unknown set of photos.
Earhart was lost almost three years after her visit to Atlanta, during an around-the-world attempt in 1937. However, as a pioneer of women in aviation, she will still be an inspiration for all.
As she said during her interview with a staff writer at The Constitution, Mainer Lee Toler, "Women should fly." This motivational statement became real with the increase of women in aviation from time to time.
In 1960, only one in 21,417 licensed American pilots were women. Years later, according to ISWAP, there are more than 9,750 women who are commercial pilots as of January 2020.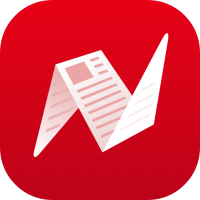 This is original content from NewsBreak's Creator Program. Join today to publish and share your own content.