ATLANTA, GA — Recent findings of Emory University study shows the survivors of Covid-19 have effective longer-term immunity to the disease.
According to the longitudinal study published on Cell Reports Medicine, after over eight months of observing 254 patients infected by SARS-CoV-2, mostly with mild to moderate symptoms, it is found that their immune response to the virus during the research remained durable and strong.
Rafi Ahmed, Ph.D., the leader of the study as well as the director of Emory Vaccine Center said this study is a framework that may define and give prediction whether the immunity to SARS-Cov-2 will hold for a long term after natural infection. He also said the research resulted in indications that natural immunity can continue to persist.
The research also shows the body's defense shield activates certain B and T cells and creates an immune memory, which will be a more sustainable defense to prevent reinfection. This will eventually give the opportunity to expand the understanding of human immune memory and will be helpful in developing the coronaviruses vaccine in the future.
Not only to the current coronavirus, the survivor's immunity against common human coronaviruses and SARS-Cov-1 is also increased. The immunity is even most likely to possess protective immunity to other variants of SARS-CoV-2.
By having these findings, it is hoped that in the future, the vaccines can be designed to address multiple coronaviruses. Therefore, researchers will continue the evaluation of this finding for the next few years.
As said by Ahmed, the results of this research will define the progression to long-lived immunity that is resistant to the new coronavirus. This will be helpful as a guide in making rational responses when there's another outbreak occur in the future.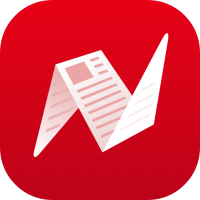 This is original content from NewsBreak's Creator Program. Join today to publish and share your own content.