ATLANTA, GA- An Atlanta-based company, Jackson EMC's communication department has just recently received a number of awards.
Jackson Electric Membership Corporation is the biggest electric cooperative located in Georgia and it becomes one of the biggest electric in the state. The meters they serve have grown to over 240,000, since their inception in 1938.
The award was given by the Cooperative Communicators Association (CCA) for a diverse of communication pieces built for members, as well as employees in the company.
The company's honors including:
Ranked 1 for JEMClips, an employee publication for Jackson EMC's employee newsletter.
"Very well written and easy for readers to navigate and take away key information. Attention to detail and making best use of limited space, while not overwhelming the reader, is apparent. This is a thoughtful, well-done newsletter," said the judges.
The company sat in third place for "Right Choice Testimonials," a video series that underlined homeowners, and home builders who have joined in Jackson EMC's Right Choice.
"Overall, this series is very well done. Great selection of testimonials, each with a unique perspective," said the judges.
The completed list of the awards can be found here
Meanwhile, The CCA is a trade association of cooperatives all over North America that has several well-known brands, such as Sunkist National Cooperative Bank, Land O'Lakes, Dairy Farmers of America, as well as many electric cooperatives.
"These awards are a testament to our daily mission of creating engaging communication strategies that enhance understanding of Jackson EMC, its people and its values," said April Sorrow, Jackson, EMC vice president of communication.
In addition, Casey Abernathy, Taylor Compton, Brooke Blackmon, Karen Ewing, Dekotah Mathis, April Sorrow and Kerri Testement, are Jackson EMC communication team members that received these awards.
For more detailed information, visit here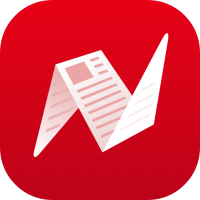 This is original content from NewsBreak's Creator Program. Join today to publish and share your own content.