ATLANTA, GA — University System of Georgia's $18.6 billion statewide economic impacts in the fiscal year of 2020 showed a 0.6 percent increase from the previous fiscal year of 2019.
A study found, as part of the region's economic impact, an additional 47 cents is generated for every dollar spent by USG institution and their students. According to this study, the $18.6 billion consists of $12.7 billion resulted from direct spending and $5.9 billion resulted from additional spending within local communities stimulated by the presence of a USG institution.
A new study also showed this system is also beneficial for the graduates. A class of 2020 graduate of USG, according to the study, on average earned an additional $852,162 over the course of their career.
The Selig Center study led by Humphreys and Alexandra P. Hill also showed an expectation of the USG's 2020 graduates to bring in a total of $175 billion in lifetime earnings with a 34 percent of the earnings or about $59 billion can be attributed to their degrees.
As said by Acting Chancellor Teresa MacCartney, "At the same time, a degree from a USG institution continues to add real value to the lives of our graduates and their families. We remain focused on doing everything in our power to help more Georgians complete college and ensure our state has a well-prepared, highly skilled workforce to grow Georgia's economy."
Furthermore, as part of the impact, USG's system also generated 155,010 jobs with 34 percent of the job were on-campus positions and 66 percent were off-campus positions. The on-campus position has resulted in 52,904 full-time jobs and the off-campus position has resulted in 102,106 jobs.
Check out the economic impact report and the lifetime earnings report on their website.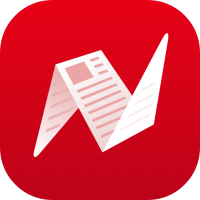 This is original content from NewsBreak's Creator Program. Join today to publish and share your own content.