ATLANTA, GA - The Trust for Public Land collaborates with the City of Atlanta to hold Cook Park Legacy Mural Program to build site-specific mural installations in Rodney Cook, Sr. Park in Atlanta's Vine City neighborhood, also known as Cook Park.
Cook Park is a 16-acre neighborhood park in Atlanta's historic Vine City named after the late Rodney Mims Cook, Sr., a member of the Georgia House of Representatives who considered Martin Luther King, Sr. a friend.
A number of concrete vertical surfaces have within this park been integrated into the park for the future installation of painted murals to honor the legacy of the neighborhood's residents.
Meanwhile, TPL is an organization with the purpose to convince society that everyone deserves to get access to nature and the outdoors, close to home, in the cities and communities where they live, as a matter of health, equity, and justice.
This collaborative program invites metro Atlanta artists and artist teams with extensive experience working with communities and painting large walls to participate. The site-specific works of art will be made to reflect Vine City's unique history and values.
Selected participants should account for the cost of all materials and any assistants needed to complete the mural in their respective budget projections. They will also be required to work with the community to create the design and installation of the artwork.
Artists and artist teams who are interested in this project can submit their proposals by 11:59 PM, Monday, July 26 on the Office of Cultural Affair's official website. Artists are allowed to submit multiple proposals for the project.
For further information please contact Emily Fisher at EAFisher@AtlantaGA.gov for more assistance.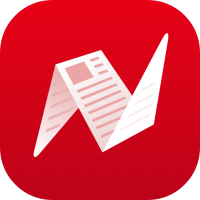 This is original content from NewsBreak's Creator Program. Join today to publish and share your own content.