ATLANTA, GA - Atlanta government has announced that the COVID-19 Emergency Housing Assistance Program is now available again to incorporated City of Atlanta residents. The program is dedicated to providing financial assistance for eligible households paying rent, rent arrears, security deposits, utilities, utility arrears, internet, water, sewer, and trash removal.
This program's targets are Atlanta residents who have experienced a loss of income because of the COVID-19 pandemic.
The program will guarantee the targeted residents to receive assistance with paying their past-due rent, utility, and/or security deposit assistance dating to March 13, 2020. This program will only give housing assistance, but not mortgage assistance, for the time being.
Residents who have applied for a previous similar program but are currently in need of emergency funds are suggested to reapply for assistance. The residents who want to apply should be adult tenants listed on the lease of the rental property in an eligible household that fills the legal requirements by the Atlanta government. The legal requirements are listed on the Atlanta government's official website. This program allows applicants to be able to apply for assistance with 3 months of prospective payments as well. Unfortunately, this program is only available for residents who live within the incorporated city limits of Atlanta.
Residents who are currently unemployed are allowed to apply as long as unemployment was caused by the COVID-19 pandemic. Homeless applicants need to provide a welcome letter from a new apartment complex upon completing their application to receive assistance with a security deposit and the first month's rent at a new apartment. Homeowners who were behind on their mortgage are not welcomed to apply. However, if they are residing in a rent-to-own property and still paying rent, they are eligible.
The program's assistance will be based on current household income and total monthly rent, utilities, and/or security deposit amount. There is no cap to the amount of assistance received, but financial assistance above $15,000, will require special approval, and further process. The successful applicants are not obligated to pay the money back, since this is not a loan. In the case of a recipient that is legally proven, has falsified documents, and has somehow defrauded the program, the money will need to be repaid.
The deadline for the COVID-19 Emergency Housing Assistance Program is October 31. However, the program will stop accepting applications once funds are depleted before meeting the official deadline.
Residents who want to apply are suggested to visit the Atlanta government's official website and for further information can call (404) 527-7200.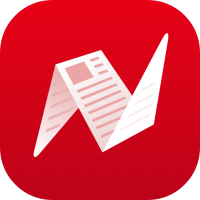 This is original content from NewsBreak's Creator Program. Join today to publish and share your own content.