ATLANTA, GA - Advisory Council is a group of professionals consisting of 14 members of diverse backgrounds under the government of Atlanta. Advisory Council was tasked with assessing anti-violence efforts and advising additional initiatives to complement existing efforts.
The council has been researching the current violent crime situation, including data highlighting that homicides and aggravated assaults stemming from gun
The Advisory Council believes that the government must focus on violent crime reduction initiatives based on an overarching strategic framework that targets the specific locations and individuals most afflicted by violence.
There are seven key initiatives led or coordinated by the Mayor's Office and thirty-four actions led or coordinated by the Atlanta Police Department (APD), to reduce crime cases.
The council agreed on three actions regarding anti-violence crimes to be executed soon. First, the Mayor's Office of Violence Reduction should support both enforcement and non-enforcement programs to coordinate and oversight the violent crime reduction efforts. Second, every element in government and public institutions have to participate in implementing, expanding, and continue the previous and expected programs. Third, the council agreed to distribute $70 million worth of investment on the nine critical initiatives related to anti-violence efforts, with $50 million from public funding and $20 million from philanthropic and private funding. Other initiatives proposed or identified were considered, but have not been recommended by the Advisory Council based upon the current evidence.
There are many factors that lead to violence and crimes. The government, communities, and residents should support and participate in violence reduction to achieve a better environment for everybody.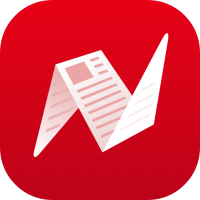 This is original content from NewsBreak's Creator Program. Join today to publish and share your own content.