ATLANTA, GA - A woman's body prepares for breastfeeding even before they give birth. Dekalb County Board of Health shares the explanation conducted by the Women, Infants and Children breastfeeding promotion and support campaign.
Supported by the U.S. Department of Agriculture's Food and Nutrition Service, this campaign aimed to educate moms with full information on breastfeeding.
During pregnancy, your breasts will experience some changes, these changes allow your breasts to produce milk and causing them to feel fuller and the muscle becomes tender. Once the baby is born, their suckling stimulates hormones in the body that cause the breast to release milk.
Milk production happened inside the alveoli, grape shaped cells inside the breast. Once the milk is made, it will come out passing the milk ducts, and the ducts will carry it through the breast. The size of breasts will not affect the ability to breastfeed, any size will produce the same quantity and quality of milk.
The baby is taking a huge part in stimulating the production of the milk, when the baby suckles, the brain sends signals to hormones prolactin and oxytocin to be released. Prolactin causes the alveoli to begin producing milk and oxytocin causes muscles to carry milk out through the milk ducts.
When the milk is released, most women will feel different sensations in the body including tingling, aching, or tightening in the breast. Milk may also visibly dripping from the breast and you might experience cramping for the first few days after giving milk to the baby.
Relaxing and deep breathing, as well as placing a warm towel on the breast before breastfeeding can encourage milk to come out during the breastfeeding period. Massage breast to express a little milk to encourage better production.
After a mom have been breastfeeding for a while, the reflex can happen for many other reasons, such as when they hear their baby cry, or when they think of their baby. It also can occur at the hour when they are supposed to breastfeed their baby.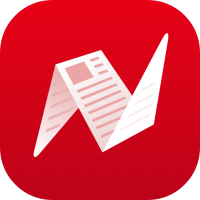 This is original content from NewsBreak's Creator Program. Join today to publish and share your own content.