ATLANTA, GA — The southern regions offer a lot of delicious cuisines. They offer fried chicken and waffles, gumbo, po boy, and ribs. You can find them served in Southern restaurants all over Atlanta. Here are 3 of the best Southern food restaurants in Atlanta.
1. Atlanta Breakfast Club
Atlanta Breakfast Club is located at 249 Ivan Allen Jr Blvd Atlanta, GA 30313, directly across from the Georgia Aquarium. The restaurant offers seafood gumbo, shrimp po boy, burgers, sandwiches, biscuits, breakfasts, and many more, every day from 6:30 a.m. to 3 p.m.
Visit their official website or contact them at (470) 428-3825. You can also order online through this link
"Fun, lively spot! I wouldn't say the food was anything that blew my mind but the energy of the place is unlike any other place we visited. It's very energetic, loud, busy, bustling, tons of parties of friends and families. It's really like I said, a scene," said Candace L. on Yelp.
2. Mary Mac's Tea Room
Mary Mac's Tea Room is located at 224 Ponce De Leon Ave NE Atlanta, GA 30308, offering various comfort food, from meatloaf, roast pork, barbecued ribs, fried or grilled chicken, to beef pot roast. It opens every day from 11 a.m. - 9 p.m. and you can make a reservation at (404) 876-1800.
"Maybe it's been a while since I had good soul food but Mary Macs definitely gets the illustrious 5 star rating from me!," said Patti S. on Yelp. "I think the reality of our enjoyment was that it took us back to our grandmother's kitchens, and for that we were grateful. Mary Mac's is a tried and true Atlanta staple and it should be. Absolutely recommend!"
3. South City Kitchen Midtown
South City Kitchen Midtown offers she-crab soup, jumbo lump crab cake, smokey grilled pork chop. It is accepting reservations at (404) 873-7358.
Located at 1144 Crescent Ave NE Atlanta, GA 30309. They, it opens from 11 a.m. to 2 p.m. and from 5 p.m. to 9 p.m. throughout Tuesday - Friday. On Saturdays, it opens from 10:00 a.m. to 3:00 p.m. and 5-10 p.m. The restaurant is closed on Sunday evenings and Mondays.
"The food was amazing, I definitely recommend their signature chicken, if you don't like sweet collard greens you can sub out for another side. Some of the drinks are strong (the machine.)," said Chadran S. on Yelp. "Service was great and there is hand sanitizer located in every nook and cranny of the restaurant. Would definitely come back!"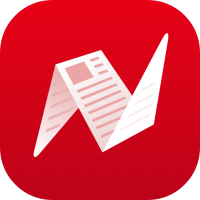 This is original content from NewsBreak's Creator Program. Join today to publish and share your own content.