KENNESAW, GA — Built in 1943, The Art Station – Big Shanty is an arts facility located at Kennesaw. This arts facility offers various programs held in the spring, summer, fall, and winter seasons.
Mrs. Rooker, an artist and supporter of community arts, who was used to live there with her family donated the house to Cobb County with specific instruction to make it an arts facility.
For this summer, the program available is 'summer camp' consisted of seven weeks program. Week 6 program has been held from July 19 to 23. Week 7 program will start from July 26 through July 30.
Both programs consist of various classes and workshops and are divided into morning camps and afternoon camps. For Week 6 Morning camps, they had ARTCON – Travel the Galaxy!, Pottery on the Wheel HS, and ARTology Mini-Camp. As for the Afternoon Camps, the themes were Pottery on the Wheel MS, All Things Universal, Out of This World!, and Clay Handbuilding Mini Camp.
While Week 6 divided their programs into Morning and Afternoon Camps, Week 7 will have the same themes for both camps with the following schedules:
1. Pottery on the Wheel HS – Mega Camp (9:30 am – 12:30 pm / 1:00 pm – 4:00 pm)
2. Clay Handbuilding ES (9:00 am – 12:30 pm / 1:00 pm – 4:30 pm)
3. Theater Mini-Camp (9:00 am – 12:30 pm / 1:00 pm – 4:30 pm)
4. Down on the Farm (9:00 am – 12:30 pm / 1:00 pm – 4:30 pm)
Check out their website to get more information regarding the age eligibility and price for each class and workshop.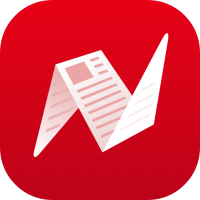 This is original content from NewsBreak's Creator Program. Join today to publish and share your own content.