ATLANTA, GA- "Dry Clean Only" on the tag of your favorite clothing means it could be damaged if it isn't properly handled in the washing process.
To clean those clothes with delicate natural and synthetic fibers, you have to use chemical solvents, not water. In addition, dry cleaning assists to prevent shrinking, distortion, and changes in texture, loss of color, and other damage that can happen when those clothes go through the rough of a washing machine as well as the dryer.
Therefore, it is necessary to use professional dry cleaning services on certain types of garments.
We have the top three dry cleaning services that can be used by people who live in the Atlanta area.
1. Vinings Cleaners II
Located at 2900 Highlands Pkwy SE Smyrna, GA 30082.
They open from Monday to Saturday from 7:30 a.m. to 7:00 p.m.
You can use credit cards as your payment here. This place also provides private lot parking and bike parking. If you urgently need their services, you can come directly to their place.
Offering diverse option of services such as bridesmaid dress alterations, children's clothing alterations, dress alterations, formal wear alterations, hemming services, jeans/denim alterations, home décor alterations, and more.
"I've been using Vinings Cleaners II for almost 2 years now. I trust them with my vintage clothing repairs and cleaning. Vivik (sp?) has my dry cleaning brought up as soon as he sees me. I never have to present a ticket. I have not been disappointed once!" said Karen M. one of their customers on Yelp.
If you are interested to use their services, contact (404) 799-9218
2. Sig Samuels Dry Cleaning
Located at 906 Monroe Dr NE Atlanta, GA 30308.
They open on Monday through Friday at 8:00 a.m to 4:00 p.m. and from 9:00 a.m to 3:00 p.m on Saturday. They also accept Credit Cards and Android Pay payment .
"I had a really large quantity of garments that needed cleaning (about 200). I called all around Atlanta but decided to go to Sig Samuels because it was close. I was so glad I did! They gave me great service and were willing to work with me on pricing for the cleaning (I was under a set budget). All of the clothes came out looking great, and the staff even helped me carry them all to and from my car. I will definitely be coming back in the future and would recommend it to anyone needing dry cleaning - whether the order is large or small!," said Lydia F. one of their customers on Yelp.
Contact them at (404) 872-2233 or visit here
3. Peachtree Cleaners & Laundry
The services they offer are: garments pre spotted and dry clean or wet clean (depending on the material), complete shirts processing center, wedding gowns cleaned as well as preserved. They also offer furs, suede, and leather cleaning.
This place also offers the same-day service for general dry cleaning as well as laundered shirts. However, you must go there by 10 a.m. to get this service.
This place provides private parking that makes it even more convenient as you don't need to find a spot to park your car.
Peachtree Cleaners & Laundry is located at 1891 Peachtree Rd NE Atlanta, GA 30309 Buckhead. They open their services on Monday through Saturday from 7:00 a.m. to 7:00 p.m.
"I love this dry cleaner! It's located about 5 minutes from my house and the ladies here are the sweetest! They always take awesome care of my clothes, have a quick turn around, and great prices! Dresses clean for $10.25, and beaded/sequin formal gowns for $15. I was used to paying $25 for this type of work! I'd highly recommend! It's located at a busy intersection, so be careful pulling out!," said Jessica H on Yelp
If you are interested to get their services, contact (404) 352-0222.
With the top three professional dry cleaning services in Atlanta have been listed, we hope that you can get proper care for your favorite clothes.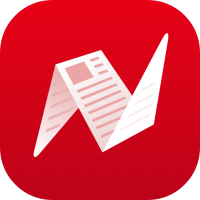 This is original content from NewsBreak's Creator Program. Join today to publish and share your own content.