ATLANTA, GA- Having a clean and tidy house will make people who live in it feel more comfortable. However, keeping your home in that situation will take your precious time and effort, not to mention if you have a lot of activities or work. Therefore, you will need the help of residential cleaning services.
When you are wondering which good cleaning service to choose, we already have the top three cleaning services in Atlanta for you to consider:
1. Atlanta Clean
Atlanta Clean was established in 2006 and is a family-owned as well as operated cleaning service. This service is open Monday through Saturday and offers custom cleaning on a daily, weekly, biweekly, monthly basis or moving in and moving out.
They have specialized in cleaning houses, condos, apartments, duplexes, vacancy cleaning, townhouses, businesses, and more.
In addition, they also offer several services such as deep cleaning, carpet cleaning, odor removal, stain protection, water extraction, carpet repair, stain removal, and more.
"These cleaners were extremely thorough, did everything as requested and were super nice. The owner was great about texting back with responses to my questions. I'll definitely use this business in the future," said Jane B., one of their customers on Yelp.
If you are interested in using their service, visit its website
2. Sparkxx cleaning co
Sparkxx cleaning co was created in 2020, they provide professional cleaning services for people who live in the Atlanta, Georgia area. They offer several services, including desk cleaning, floor cleaning, deep cleaning, Eco/Green cleaning, maid services, janitorial services, move-in or move-out cleaning, electrostatic disinfecting services, and more.
"Niki came and did a FANTASTIC job on our place. Super thorough, friendly, and attentive to everything I requested. Will definitely be a repeat customer and Rodney, the owner is very responsive, was able to be flexible with my scheduling during a hectic week, which I really, really appreciated," Ania S. one of their customer on Yelp.
If you are interested in using their services, visit its website
3. Eco-Friendly Maid Service
Eco-Friendly Maid Service was established in 2008. It is owned by Alex Sherman. They aim to assist their client to maintain a clean and safe environment.
The services that they offer include regular service and add-on services. The add-on services such as deep cleaning, refrigerator cleaning, interior cabinet cleaning, interior window cleaning, window sill detailing, interior door detailing, citrus scrub, tub cleaning.
"We used Eco-friendly for a deeper clean and they were great! Our place looked amazing after, and it's great that all the cleaning products were eco-friendly. They did a thorough job, including the upper molding by the ceilings, which are hard to get to. They were also very responsive and got back to us really promptly," said Sonia S on Yelp.
If you are interested in using their services, visit its website
With the top three cleaning services listed above, we hope it will help you to maintain your house even though you're busy with your activity or your work.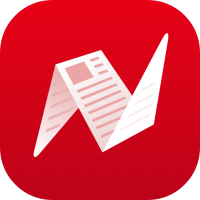 This is original content from NewsBreak's Creator Program. Join today to publish and share your own content.