ATLANTA, GA—Although we're in the middle of the COVID-19 pandemic's uncertainty and economic instability, numerous of Atlanta restaurant and bar owners and food and beverage entrepreneurs plan to build new businesses in 2021.
Check out this list of restaurants, pubs, and coffee shops planned to launch in Atlanta in 2021, the majority of which were announced in 2020:
1. Alpharetta
Food Terminal, which is owned by the same family that owns Sweet Hut Bakery, will launch a third shop on North Point Parkway in the former Fuddruckers area early next year.
Shake Shack will open its fifth metro Atlanta store on Haynes Bridge Road later this year. A drive-thru window is available at the eatery.
Up on the Roof, a rooftop restaurant serving Southern comfort food and beverages, will launch at Liberty Hall on South Main Street in downtown Alpharetta this summer.
2. Downtown
Gusto will open in the previous Kung Fu Tea location on Park Place and Edgewood Avenue this fall.
Mr. Fries Man, a Los Angeles-based restaurant known for its stacked French fry platters, will launch this spring its first Georgia location on Decatur Street.
3. East Atlanta
Pollo Supremo serves grilled chicken, rice & beans, and elote, as well as soup, family dinners, and sweets including churros and flan.
The former Graveyard Tavern site on Glenwood Avenue will be occupied by Southern Feed Store, a six-stall food court highlighted by Brazilian coffee and cocktail bar Buteco this summer.
Woody's Cheesesteaks is set to launch in the former Graveyard Tavern site in East Atlanta Village's six-stall food court, Southern Feed Store.
4. Kirkwood
The historic Pratt Pullman District property along Rogers Street now features Bellsmouth Cafe and 3 Heart Coffee Roastery.
This year, Mia Orino and Carlo Gan's immensely famous Filipino food pop-up, Kamayan ATL, will launch as an eatery in Atlanta.
Osiris Ballard and chef Anthony Sanders of Atlanta Breakfast Club and ABC Chicken and Waffles are the new owners of Le Petit Marche, which will return this summer.
5. West End
Edgewood Pizza, known for its "king slices," has opened a second store near the West End Mall at the Sky Lofts building on Oak Street.
Chefs Todd Richards and Josh Lee's Lake and Oak Neighborhood Barbecue will launch in the Lee and White site later this year.
The Lottie Watkins Building on Ralph David Abernathy Boulevard, one block north of the renowned Wrens Nest House Museum, will feature Portrait Coffee, an Atlanta-based roastery.
Rodney Scott's Barbecue is expected to launch at the Met complex this year.
You can find more launching restaurants in Atlanta here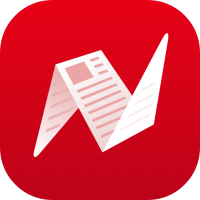 This is original content from NewsBreak's Creator Program. Join today to publish and share your own content.