DULUTH, GA — Pirate's Cove Adventure Golf offers a miniature golf experience for all ages. Not just the usual miniature golf course, but you can also feel the pirate's vibe surrounding the area with its mountain cave, a full-scale pirate ship, and footbridges and cascading waterfalls.
Established in 1983 in Traverse City, Michigan, Pirate's Cove now has 25 locations across the US, including Florida, Georgia, Massachusetts, New York, South Dakota, and Wisconsin. It also won various 'best mini-golf course' awards in many of its locations, including the 'Best in Atlanta' award from the Atlanta Journal and the 'Best Miniature Golf Course' award from Gwinnett County Chamber.
In Georgia, Pirate's Cove is located at 3380 Venture Parkway and is open Monday – Thursday from 11:00 am to 8:30 pm, Friday – Saturday from 10:00 am to 10:00 pm, and Sunday from 10:00 am to 9:00 pm.
Due to weather inclement, you can call them first to make sure they are open. You can also call (770) 632-4182 for group bookings.
There is a happy hour special in this location, which offers only half-price golf from 4:00 pm to 6:00 pm on Monday through Thursday. They also have newly remodeled mini gold courses and make it 27 holes to give the best experience for their guests.
For Captain's Course, the price is $10.50 for adults and $9.50 for children, and for 27-Hole Adventure, the price is $12.50 for adults and $10.50 for children. All the prices already include taxes.
Pirate's Cove also has charity programs called Putting for Patriots and Putting for Progress. The first one is an established annual fundraising event held in May to support charities for the wounded, their families, and the survivors of fallen military members.
The second one is an annual fundraising event held in August to support charities for education and autism.
Check out their website to get more information.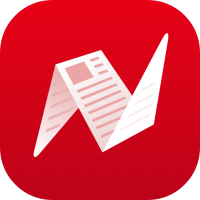 This is original content from NewsBreak's Creator Program. Join today to publish and share your own content.