ATLANTA, GA - Gwinnett County Public Schools announced that all students need to bring proof that they already received a meningococcal booster vaccine before entering or transferring into 11th grade of the 2021-2022 school year.
The vaccine should be administered on or after their 16th birthday, this booster vaccine is a continuation to the MCV4 vaccine that was required for students prior to the 7th grade.
MCV4 vaccines process must be documented on Georgia Form 3231 Certificate of Immunization. Students below the age of 16 should wait until their 16th birthday to receive the vaccine.
Meningitis or Meningococcal Disease is an illness caused by bacteria that attacked the brain and spinal cord. Meningitis can cause a shock, coma, even death in the span of a few hours of the symptoms.
Symptoms of meningitis include headache, fever and stiff neck. Meningitis may get better on its own or it can be life-threatening, requiring antibiotic treatment.
This vaccination regulation is carried out by Georgia Law to protect young people from the illness, all students must be vaccinated unless they have a documented exemption.
Students are allowed to get the vaccines and certificates of immunization from their own private physician or get one from the local health department office in Buford, Lawrenceville, and Norcross. You can check for each location of the health department and their hours of operations online.
Supported by the Vaccines for Children program, students who are eligible and fulfil the requirements can get the shot for free. However, they still have to pay for administration fee. For families who are unable to pay for the administration is urged to apply for financial assistance.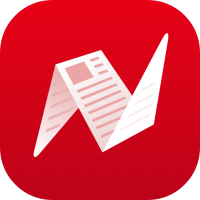 This is original content from NewsBreak's Creator Program. Join today to publish and share your own content.