ATLANTA, GA — There are a lot of dental clinics in Atlanta. If you ever need to patch up a cavity, do routine scaling, or simply do your regular check-up, here are 3 of the best of them.
1. Atlanta Dental Spa
Atlanta Dental Spa is a 15-year-old business owned by a family. Located at 3189 Maple Dr NE Atlanta, GA 30305, the clinic opens from 7:30 a.m. to 4 p.m. from Tuesday to Friday and is contactable at (404) 816-2230.
It provides oral surgery, general dentistry, cosmetic dentistry, including various services such as veneers, fillings, dentures, teeth whitening, wisdom teeth removal, root canals, periodontal disease, and more.
"I had nothing short of a great experience at Atlanta Dental Spa. Not only did they listen to my concerns, but they gave me honest opinions and didn't try to sell me anything I didn't need. This is the place to go if you're looking for quality veneers. Even if I leave Atlanta, I will be coming back for future work," reviewed Alex B. on Yelp.
2. Modern Dental
Modern Dental is located at 545 Edgewood Ave SE Atlanta, GA 30312, and is contactable at (404) 589-0900. It opens from around 8 a.m. to 5 p.m., from Monday to Thursday, offering general dentistry, cosmetic dentistry, endodontist service, Invisalign, and more.
"Modern Dental is treating me right. The office is professional and acts like a team!" said Frederick D. on Yelp. "I like Zoe, in reception, who handled my insurance, scheduling and kept my out of pocket to a minimum," he said. "I look forward to my next visit."
3. Dental TLC
Dental TLC is located at 290 Hilderbrand Dr NE Ste A9 Atlanta, GA 30328. It is open from 7 a.m. to 6:30 p.m. on Monday, Tuesday, and Thursday, and from 7 a.m. to 3:30 p.m. on Wednesday and Friday.
The clinic offers general dentistry including sedation dentistry, implants, gentle cleanings, periodontist on staff, white fillings, crowns and bridges, dentures, partials and repairs, teeth whitening, and more. You can ask your inquiries or make you appointment at (404) 255-2273.
"I have been a patient of Dr. Abbott at Dental TLC since 1995!! The great patient service, efficient processes and technology, and competitive pricing all keep me coming back twice a year for cleanings!" said Steve N. on Yelp. "In my experience, this is the only dental practice to consider in the metro Atlanta area!!"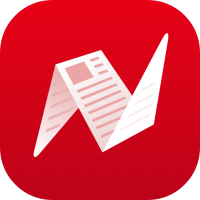 This is original content from NewsBreak's Creator Program. Join today to publish and share your own content.