ATLANTA, GA - Get your caffeine boost in this aesthetic spot in East Atlanta Village that features a coffee shop located inside a plant shop.
Expect a more engaging experience at Bellwood Coffee in East Atlanta Village, co-owned by Joel Norman, who started the business as a coffee stand in 2018 with his brother, Charles, and friends, Tommy Keough and Ben Shaum.
Shaum is in charge of Bellwood's roasting procedures, while Keough is in charge of the company's branding. This leaves the Normans to run the day-to-day operations and do what they love, which is serving coffee.
The foursome finally started Bellwood as a coffee bar inside the now-closed Riverside eatery and market Jim Adams Farm and Table, marketing the company's beans at local coffee shops.
Recently, they've teamed up with some more friends, Cary Smith and Libby Hockenberry of Ponce City Market plant store the Victorian, to launch Bellwood coffee bar inside the Victorian's second shop in East Atlanta Village, near the Flatiron Bar. Outside, you can find a sign that says, "Plants + Coffee."
The Victorian takes up the majority of the Glenwood Avenue site, which also includes a cactus room with floor-to-ceiling windows. Designer, Alison Michaels-Fandel, kept the walls white and emphasized the luscious hues of the plants in the shop with woods and other organic and textural accents.
Several huge windows and skylights flood the Victorian style Bellwood Coffee with natural light. Michaels-Fandel thinks that the design would persuade customers to stay and shop while enjoying their coffee.
The coffee bar, which is situated in the center of the Victorian, has eight seats, with a few more distributed throughout the shop. The covered porch has additional seating, as well as a shared wooden table and benches on the pebble-stone patio at the front.
Bellwood sells grab-and-go pastries in addition to their drinks, coffee and tea, like a vegan horchata and cold brew mix named for Vampire Weekend's Ezra Koenig and the iced honey-lime hibiscus-berry tea "Run the Jewels."
As the Victorian x Bellwood Coffee opens in the Village, Norman tells that days and hours will be limited. The original Bellwood Coffee facility on Bolton Road is also undergoing renovations, which should be completed this fall.
Learn more about this place here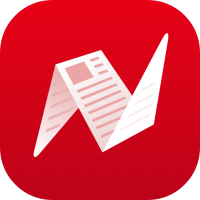 This is original content from NewsBreak's Creator Program. Join today to publish and share your own content.