ATLANTA, GA — A new study from Emory University researchers found that frequent business travel may pose new health risks unrelated to COVID-19.
Busy travel schedules experienced by workers can increase obesity risk, body fat percentage, and belly fat, which can cause adverse health consequences, including heart disease and diabetes.
"From this research, we found that business travel has a connection with body composition metrics; those traveling most frequently had a higher body mass index, body fat percentage and belly fat, and therefore were at the highest risk of developing chronic disease," says Sharon Horesh Bergquist, MD, associate professor of medicine, Emory University School of Medicine and medical director of Emory Executive Health Center.
"It's important to note that the health risk increased when the sum of travel was extensive, exceeding 20 days per month," added Bergquist.
This study involved 651 male participants and 144 female participants with an age average of 52. Most of them were Caucasian and African American that worked a mean of 53 hours a week.
The study also underlined the importance of lifestyle factors and found that the impact of business travel on body composition differed by gender. Taking age, exercise and sleep patterns and travel frequency into account, lack of sleep and exercise had a more pronounced effect on females than males.
"Our results suggest that attention to lifestyle factors that ameliorate risk for obesity and obesity-related problems, specifically exercise and adequate sleep, is important for all business travelers/participants, and of particular importance among women business travelers," says Bergquist.
The research can be found here
For more detailed information regarding this research, visit here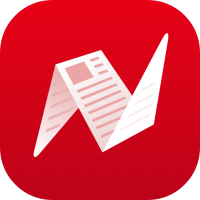 This is original content from NewsBreak's Creator Program. Join today to publish and share your own content.