ATLANTA, GA—Governor Brian Kemp announced on his official Facebook page he will begin a new project on July 22, this project will expand broadband services in three counties within Southeast Georgia. This project is a collective work between the Governor, Coastal Electric Cooperative, and Darien Communications.
Officials informed that the broadband provider, called Coastal Fiber Inc., will offer high-speed internet connection services to 16,000 households and businesses in Bryan, Liberty, and Long Counties.
Coastal Electric and partner Darien Communications also invested nearly $40 million for this project: they aimed to construct a fiber network that will be linked to Coastal Fiber Inc. The project and plan will begin immediately in early 2022 to complete the first step of the four-year plan.
"I am thankful to Coastal Electric Cooperative for stepping up to help hardworking Georgians gain access to new job opportunities, improved education tools, telemedicine, and much more," said Governor Brian Kemp.
"This project will allow thousands of Georgians to have access to reliable, high-speed internet—which is a fundamental part of continued growth. Signed into law in 2019, SB 2 continues to encourage EMCs and community leaders to work together to close the gap on the digital divide in our state." He added.
State representation AI Williams also commented on this project and said, "Our community deserves access to the tools that help our residents and businesses successfully participate in today's economy, Thanks to Coastal Electric and Darien Communications for making broadband a reality in this area."
Recently, Georgia's EMCs have worked to find solutions to expand broadband access. To name a couple, Blue Ridge Mountain EMC and Habersham EMC had already created affiliates and providing internet services to people and many of them are also exploring or making deals with broadband providers.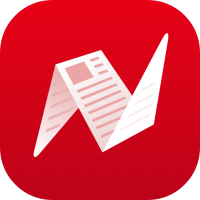 This is original content from NewsBreak's Creator Program. Join today to publish and share your own content.