FULTON COUNTY, GA—During the COVID-19 pandemic, the Fulton County government has closed and made a modification on several services that might affect the daily activity of the residents. After several adjustments, the government has developed and innovated their services to be able to get accessed online.
Participants aged 55 years old, and above can enroll in free online classes from Monday through Friday that offered in diverse hours, available in the official website. Fulton government offered several classes including fitness, art, life enrichment, nutrition, and computers, with a duration of 30 minutes for every class. Senior residents are encouraged to register by contacting seniorservices@fultoncountyga.gov and use the subject line 'Senior Virtual Programming for more information on how to join the classes via Zoom.
Art enthusiasts can still enjoy the art education on Fulton Art's official website to enjoy the content and join the events virtually. FGTV can still be accessed like usual.
Legal document processing on tax, birth certificate, passport, vehicle registration, court documents, and water bills will be processed digitally on different portals during the pandemic.
Assess to the library will be moved online with several additional services such as online reading and curbside pickup. For curbside pick-up service, all items picked up will be checked out for a period of 14 days for new books/materials, 7 days for DVDs, and 28 days for all other materials. A very limited selection of passes will be available for checkout during curbside service. Residents are asked not to donate books at this time.
Fulton government will prioritize the safety of the residents during this pandemic. For more information related to this adjustment, everyone is suggested to visit the Fulton government's official website or call (404) 612-4000.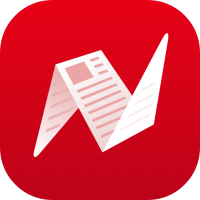 This is original content from NewsBreak's Creator Program. Join today to publish and share your own content.