ATLANTA, GA — Emory alum Andrew Wilson becomes the first D-III swimmer of Emory that made it to representing Team USA for the Tokyo Olympics.
Seeing something in Wilson, the Eagle's head swimming coach, Jon Howell, decided to offer him a spot on Emory's perennial D-III powerhouse team even he was behind the standard at first.
Over time, Wilson proved his capability not only in athletics but also in academics. A man that became the university's most decorated swimmer ever also earned CSCAA National Swimmer of the Year honor twice, and graduating with honors from Emory College of Arts and Science with a GPA of 3.96.
Taking physics and applied-math programs in Emory, Wilson said his professors were very supportive of him in the classroom, in the pool, and in his life in general. That's what motivated him to get better.
"I think I'm someone who benefits from structure and from intellectually stimulating environments, and Emory was both of those for me," he said.
For Wilson, both academics and athletics are a stress relief for each other, so it's not hard to balance both of them. When he was stressed out in academics, he moved on to working out in the pool and vice versa.
One of his professors, Nagy, who was also a student-athlete when he was in college, said with his brilliant mind and unquenchable curiosity and drive, he will be successful whether he's pursuing his career in or out of the pool.
However, this success did not happen instantly happened. Wilson was also struggling in the first semester, when he was a freshman. This also made him frustrated at first, but his strong determination to get better kept him going.
Only with his hard work and patience, the process then finally paid off with his success.
Read the full story here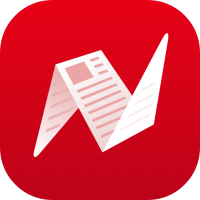 This is original content from NewsBreak's Creator Program. Join today to publish and share your own content.