ATLANTA, GA— There are staffing shortages in Atlanta that are affecting the solid waste industry in the United States. The City of Atlanta Department of Public Works, or known as DPW, decided to change the yard trimming collection services once every two weeks. This issue will begin on July 26 and leads DPW to hire more workers and make innovations to solve these issues and increase productivity.
DPW prioritized increasing the quality of garbage and recycling pickups during the staffing shortage until the hiring process is over. The government will start to invest in additional high-technology equipment, hiring temporary staff with extended work hours, and retention incentives for the workers.
Everyone suitable with the criteria is eligible to apply at a hiring blitz for environmental service workers on July 30. The hiring process will take place on-site and there will be opportunities for signing bonuses. Candidates are directed to apply on the Atlanta government's official website before the end of the month.
There are no changes to curbside collection programs during the time being. Residents are suggested to place their city-issued garbage and recycling carts curbside in the afternoon after 7 p.m., before the scheduled collection day. The process of curb residential yard trimming collections will transition to every other week starts from July 26. Residents are suggested to not placing new yard debris curbside until the first week of August. Meanwhile, the yard debris collecting process will be executed every other week until further notice.
Residents can adjust their schedule to drop off yard trimming materials between Monday to Friday, 7:30 a.m. – 4:30 p.m. at Hartsfield Yard Debris Processing Facility, 2175 James Jackson Parkway, Atlanta, Ga 30318. Everyone who wants to change their yard trimmings collection schedule is suggested to fill the form on Atlanta official website at www.atlantaga.gov/solidwaste. Those in need of additional assistance can contact the City by dialing 3-1-1 (inside Atlanta City limits) or (404) 546-0311.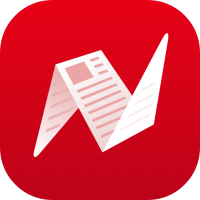 This is original content from NewsBreak's Creator Program. Join today to publish and share your own content.