ATLANTA, GA - If you plan to trip to a country or a region, it is important to have a travel book as it explains what's on offer, how much things cost, practical information, cultural tendency, and much useful information, and equipped with photographs that often show as our first visuals of the place.
As for those who plan to trip to Atlanta, here are three must-have travel books you should check:
111 Places in Atlanta That You Must Not Miss
The Atlanta offers a visitor with the beauty of international culture that is rich in history, flavors, as well as high-tech. This travel book shows historical places in Atlanta, starting from the 57th Fighter group, the Peace Tree, the One Equestrian Statue, and more. This book was written by Travis Swann Taylor, a self-taught photographer, Travis chose Atlanta as his home, and today he continues to discover admiration and fascination all over the city.
"I thought I knew Atlanta, but Travis did the work to find the Atlanta I can't wait to explore further. Gorgeous photography and surprising places you never knew existed! I bought it for several clients who have limited their travel abroad and want to get to know the real ATL!" Said Darcy Eikenberg on Amazon.
2. Atlanta Travel Guide: Sightseeing, Hotel, Restaurant & Shopping Highlights
Atlanta is the capital, as well as the most populous city of the state of Georgia. Therefore, every year, many people visit this city for work or vacation. This book is perfect for people who are going on a short vacation in Atlanta. Written by Richard Wright, this book provides information on various hotels, restaurants, and places that have five stars.
"Good quick reference," said Cory Morovits on Amazon.
3. Atlanta in 3 Days
If you don't have much time to explore Atlanta, this travel book will help you a lot, as it explains the popular attractions and festivals that happen in Atlanta. It also provides practical as well as plenty of important information about getting around, using public transit, tipping, and where to stay and eat with a various range of budget. This book was written by Finest City Guides.
"In this compact guide, you will find all the key information about Atlanta needed to plan an exciting short break. Transport, accommodation, what to do, restaurants, safety and more are discussed. It breaks them down in budget, too. This is the ideal pocket guide for the aspiring tourist who does not want to plan a very long stay," said Laylah on Amazon.
So after the three travel books have been listed above, we hope these books will help you to have a wonderful day in Atlanta.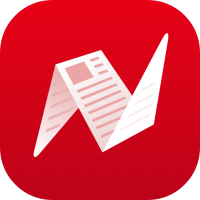 This is original content from NewsBreak's Creator Program. Join today to publish and share your own content.