ATLANTA, GA- Triple Play Foundation (TPF) is a non-profit organization that is devoted to use sports on promoting education, health, as well as community service intended for at-risk youths in Atlanta and Athens areas.
The TPF, which was established in December 2006, is committed to create progress in society using sports as its medium.
They offer several programs both in Atlanta and Athena, such as the "College Can" Program—the program is held in spring.
To hold this program in Athena, TPF collaborates with the University of Georgia (UGA) Department of Public Administration & Policy, UGA Athletic Department, and Fowler Drive Elementary School. Meanwhile in Atlanta, TPf partners with Morehouse College and Spelman College.
The program aims to raise educational interest by encouraging students that college can be an achievable goal. TPF will hold a field trip on the Morehouse and Spelman campuses in Atlanta, and a Field trip on the UGA campus in Athena.
Through a field trip to the UGA campus, the students of Fowler Drive will have the chance to talk and meet successful young men and women student-athletes who have overcome similar hindrances. They will also get VIP tours of Rankin Smith Student-Athlete Academic Center, Stegman Coliseum, and Sanford Stadium, and then be treated to a beautiful picnic.
In addition, the students who participate in a field trip on the Morehouse and Spelman campuses will also have the opportunity to speak with and meet successful young men and women who have coped with similar obstacles.
The students will get a VIP tour of the Martin Luther King Jr. International Chapel, join a Crown Forum event, and then they will be treated to a picnic on the campus.
If you are interested in supporting the Triple Play Foundation, click here to donate.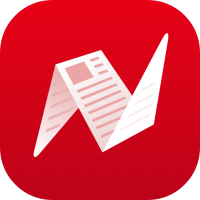 This is original content from NewsBreak's Creator Program. Join today to publish and share your own content.