ATLANTA, GA — Hank Aaron was a legendary baseball player of Atlanta Braves and one of the activists that fight for racial equality, especially in sports.
Other than attending school, he also had to work as a child to support his family. But whenever he has free time, he used it to mastering his batting skill. As he wanted to keep playing baseball, he decided to attend Central High School where he can play football and baseball in a small, independent league.
His capabilities in baseball made him transferred to a private school Josephine Allen Institute that organized a baseball program and he played for Mobile Black Bears semi-pro league.
After graduated from high school, he signed a contract with the Negro American League's Indianapolis Clowns and succeed to bring a victory for them in the 1952 Negro League World Series. He was being offered a contract by Milwaukee Braves, which later became Atlanta Braves.
He got several accomplishments during that time, including the Northern League Rookie of the Year honors. But he also had to face never-ending discrimination in the early period of his career since he is an African American. However, it did not stop him from pursuing his dream as a professional baseball player.
When The Milwaukee Braves became The Atlanta Braves in 1966, Mr. Aaron was still the hitting star of the team and got a total of 713 home runs at the end of the 1973 season. Having not many fans before, Mr. Aaron was cheered by more than 50,000 fans for his accomplishment in rounded the bases at Atlanta-Fulton County Stadium. That was a historical moment for Mr. Aaron, his family, Atlanta and the entire sport of baseball.
He was still being discriminated by some people, but he chose to speak out on his and his fellow players of color behalf against the lack of opportunities for minorities in the National League. Even after he was retired at the end of the 1976 season, he still gave his contribution to Atlanta Braves by being an executive vice president and keep fighting for minority hiring in baseball.
He and his wife also actively gave their contributions in philanthropic activities for American education and sport, including by created Atlanta-based Chasing the Dream Foundation to give scholarships for students in school and college.
He's no longer with us, but his spirit in and outside baseball will still be an inspiration for all.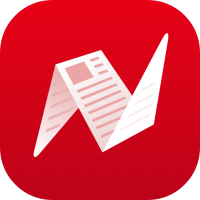 This is original content from NewsBreak's Creator Program. Join today to publish and share your own content.