Atlanta, GA - Dignity Museum was built to share stories of people who were born into poverty, became homeless as adults, or have to hold cardboard at the stoplight, and how they are fighting against their situation.
By coming to this museum, you will get a picture of the ideas of homelessness and what it takes to get out of it. There are three areas in the museum which are also a three-phase journey to promote the future that is full of hope, equality, opportunity, and justice.
The first area's theme is Challenge Stereotype which will challenge the visitor's understanding of homelessness, including how people can be in that situation, how many people are trapped in the situation and the realities of their life, and the challenges they face to get back to their normal lives.
The second area's theme is Create Empathy which will show the visitors a simulation of various aspects of homeless life, including the place where they eat and sleep and how it feels to be gazed at by the crowds around them.
The last area's theme is Inspire Action which will give the visitors insight into what they can do or how to contribute to making a difference in the world we're living. The visitors will get to know the available resources and the non-profit organization's contributions to help the local homeless.
This museum is designed to make you experience homeless people's life in their shoes. It will be a social learning experience to help you gather deeper insights into poverty and homeless issues.
Check out their website here to find out more information about Dignity Museum or Love Beyond Wall Organization.
If you're interested to come, the Dignity Museum is located at 3270 East Main Street College Park, Georgia and it opens for tours from 10:00 a.m to 1:00 p.m.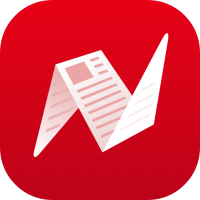 This is original content from NewsBreak's Creator Program. Join today to publish and share your own content.