ATLANTA, GA — Atlanta BeltLine Inc. or ABI will be holding a Westside Study Group public meeting to give updates on the design progress on Westside Trail Segment 4 on Monday, July 26 from 6:30-8 pm.
Westside Trail Segment 4, or the Westside Trail North Extension, will be a 1.3-mile multi-use trail between Washington Park to the Westside BeltLine Connector. This extension will increase the opportunity to connect to trails and parks, including Maddox Park, the Bankhead MARTA station and the Proctor Creek Greenway.
With a 14-foot-wide trail, which includes pedestrian connections to adjacent streets and intersection improvement storm management, Segment 4 will also connect various neighborhoods.
All residents of Mozley Park, Historic Westin Heights/Bankhead, Ashview Heights, Washington Park, Hunter Hills, Vine City, Knight Park/Howell Station, Grove Park, English Avenue and Rockdale are welcome to join the meeting.
The meeting will be conducted online through Zoom and will be broadcast to www.facebook.com/atlantabeltline. You can access past presentations at www.beltline.org/meetings as well. You will find all the details to join this meeting on the page.
If you have any questions for the meeting, you can submit your question to meeting.question@atlbeltline.org maximum on Friday, July 23 at noon.
The selection of Alta Planning and Design to design the Westside Trail extension was announced in September 2020. The process will take 12-15 months.
Last year, ABI also constructed a public space and access point in the Ashview Heights neighborhood to provide the resident with more usable space for community events and easier access to the Atlanta BeltLine.
To find out more about the construction, please visit this link.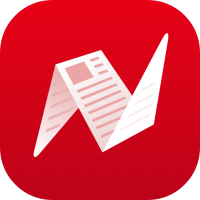 This is original content from NewsBreak's Creator Program. Join today to publish and share your own content.