ATLANTA, GA — The Shyanne rock band has been the opening act for a lot of names including Foreigners, Damn Yankees, and others. The band was dissolved in the 90s but got back together in the late 2000s with 3 of the original members. Now they are performing this Saturday, 24 July, in Woodstock, GA.
The band will perform at MadLife Stage & Studios 8722 Main St Woodstock, GA 30188. It is a tribute to 80's Arena Rock. Guests may come at 6 p.m. but the performance will start at 7 p.m. The event will close at midnight. Only guests of 18 and older are allowed to enter. No refunds will be distributed.
Shyanne currently has 5 members consisting of 3 original members and 2 who joined along the way.
Nathan Smith is the band's newest member. He handles vocals and guitar. He has worked with RockForce and Your Girlfriend before joining the band.
Carl Brown is the band's keyboard player, songwriter, and producer. Before joining the band, he was the co-founder, producer, and writer of another rock band Babe Blu. The band unfortunately did not succeed. This revelation brought him to join Shyanne.
Kerry Denton has an experience of more than 20 years as a professional drummer. He has worked across the U.S. and Europe. He plays not only for Shyanne, but also Moses Mo (of Mothers Finest) and The Real Cool Band.
Vic Valmus is the guitarist and founder of the group. He was the winner of the 96 Rock guitar contest and has performed with Joe Satriani. Before forming Shyanne, he was a part of several bands including Five Miles High, The Heat, Citizen Kane, and Crush in the 80s and 90s.
Mike Armstrong is the band's bassist. He joined Shyanne in late 2017 right before he left Block Party. Before that, he was performing and recording songs of a lot of bands of different music genres. He also has worked as a technical advisor.
The only tickets available now are for the "standing room only" on the main floor. This ticket does not come with a seat in the venue. Guests can only stand during the performance.
The standing tickets cost $24.50 but are totaled $30.87 a ticket. Get the tickets here.
Contact Box Office for any questions at (678) 384-2363 ext. 1 from 5 p.m. - 9 p.m. Guests who may need wheelchair or ADA needs may also contact them before the event.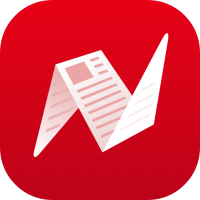 This is original content from NewsBreak's Creator Program. Join today to publish and share your own content.