ATLANTA, GA - Creatives of all practices will follow Underground Atlanta's latest art initiative and Underground Creative Carts Collective. A group of artists will resurrect the formerly used wooden cart kiosks to become art pieces throughout Upper Alabama Street.
"Pieces of Atlanta's past are around every corner of Underground Atlanta," said Shaneel Lalani, CEO of Lalani Ventures.
"We want to preserve as much of the property's history as we can while creating a refreshed sense of vibrancy in downtown. Our community can expect more interactive artist experiences like the Underground Creative Carts Collective as we continue to transform Underground into a thriving cultural destination," added Ventures.
Undergrounds call community in surrounding area to attend the event. The first exhibition will be held on Saturday, July 24, starting at 2p.m. to 9p.m. located on the red bricks along Upper Alabama Street.
In this event, participants can buy food as well as beverages. There will be a photo booth experience, music, and art performance.
"Underground's rich history and location within downtown is a source of endless inspiration," said Kris Pilcher, creative director at Lalani Ventures.
"Underground Creative Carts Collective is focused on the unique juxtaposition of these found objects from the property's past and modern curations by our city's new generation of emerging artists," added Pilcher.
Every weekend starting from July until December, six permanent artists will change one of Underground's previously used wooden cart kiosks to become unique art pieces. The artists include Colm Jenkins, Reggie Griffin, Amanda Semler, Ting (They/Them), Danae Antione, Patricia Hernandez, and four rotating artists.
"The idea behind Underground Creative Carts Collective was not only to create a pressure-free environment for artists and makers to collaborate, but to give our community of supporters a peek behind the curtain of our creative process. This six-month program will bring together different forms of art to create an energetic environment of pop-up mini-galleries," said Monet Rumford, an Atlanta-based artist, regarding the program.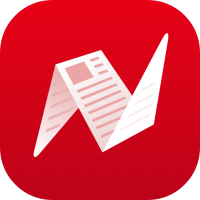 This is original content from NewsBreak's Creator Program. Join today to publish and share your own content.