ATLANTA — Atlanta Mission is opening a new shelter for women and children this August by repurposing its Ethel Street property into Atlanta Day Shelter for Women and Children. They aim to create a new, innovative shelter for women and children experiencing homelessness.
Since last year, Atlanta Mission has 4,000 women and children in its shelter, but there were only 905 beds available in Atlanta. That leaves more than 3,000 women and children without beds. It is difficult for women to find shelter, and it can determine the difference between life and death.
Atlanta Mission is providing larger shelter for these women through restoration houses. It will allow Atlanta Mission to expand its service for women and children by 20 percent and create 102 new shelter beds for those in need. They will also increase staffing and security to ensure safety and protect those women and children.
The organization hopes the new place can create a safe and welcoming environment and helps clients work through past traumas that often occur in shelters.
Daily childcare will be provided for mothers so that they can focus on solving their challenges. The children will have an indoor and outdoor space to play, work through their trauma, and connect with their mom.
"Atlanta Mission's new Ethel Street facility leverages thoughtful, trauma-informed design strategies that will reduce women and children's stress, support their dignity, and provide them the important breathing room to exit homelessness successfully," commented the founder of Design Resources for Homelessness, Jill Pable, Ph.D.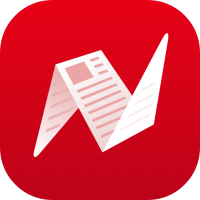 This is original content from NewsBreak's Creator Program. Join today to publish and share your own content.