ATLANTA, GA — Devesh Ranjan, an associate chair for Research, Ring Family Chair, and professor in the George W. Woodruff School of Mechanical Engineering, has recently been selected as this year's Governor's Teaching Fellow. This role is intended for the summer symposium program.
"I'm looking forward to learning from other educators from different Georgia campuses and different disciplines," Ranjan said.
"I see the program as a great opportunity to enhance my teaching expertise and affect the learning experiences of our students," he added.
Ranjan is the fifth faculty member from Georgia Tech that being named as a Governor's Teaching Fellow.
The program, which former Governor Zell Miller created in 1995, is offered through the Institute of Higher Education at the University of Georgia to provide opportunities, skills, as well as networking to improve the quality of instruction in higher education.
Previously, before Covid-19 emerged, administrators and researchers in higher education reported concerns regarding the students' mental health. A national study involved 155,000 students from almost 200 universities found that seven out of 10 students were struggling with emotional or mental difficulties that influenced their academic performance.
Following that study, Ranjan is feeling optimistic that these issues can be solved through choices faculty make about course design, classroom culture, as well as assignments.
In addition, the 13 current members of the Governor's Teaching Fellows program who come from campuses and technical colleges all over the state have focused on how to encourage student well-being after the pandemic.
"I strongly believe that the 21st-century challenge in higher education is to meet our students where they are," said Ranjan. He believes that student performance and feedback "will ultimately guide the way".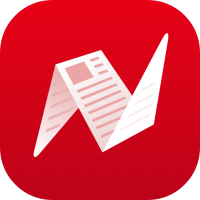 This is original content from NewsBreak's Creator Program. Join today to publish and share your own content.