FULTON COUNTY, GA - Fulton County Government is now hiring Registration Officer to perform administrative, voter registration activities for Fulton County citizens.
The responsibilities for this position include coordinating and participating in voter registration programs, processing registration applications, assisting in absentee voting operations, and providing lead direction to assigned staff as required.
In addition, this position is also responsible for providing customer service to Fulton County voters, out-of-county and state election registrars by phone or in-person.
Candidates must have at least a high school diploma or GED certificate. Vocational or technical training in a related field is preferred. Successful candidates must have a minimum of three years of experience in performing voter registration duties, or any equivalent combination of education, training, and experience which provides the requisite knowledge, skills, and abilities for this job.
Specific skills, such as being able to demonstrate proficiency in the performance of the essential functions and learn, comprehend, and apply all county or departmental policies, practices, and procedures necessary to function effectively in the position are also a must. Successful candidates have to possess and maintain a valid Georgia driver's license since this job requires mobilization on daily basis.
Potential candidates with exceptional teamwork management are highly preferred since this position requires the ability to exchange information for clarifying details within well-established policies, procedures, and standards with stakeholders.
The Fulton County Government will not discriminate against people based on race, color, religion, national origin, gender, age, genetics, disability, or sexual orientation. This position is open until July 24. For more information, visit Fulton County's official website.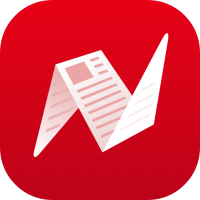 This is original content from NewsBreak's Creator Program. Join today to publish and share your own content.