ATLANTA, GA—After pursuing a career in the industry for nearly 30 years, Larry Heck returns to his alma mater, Georgia Tech, to become a Professor of the School of Electrical and Computer Engineering, or ECE.
With his many experiences in the artificial intelligence field, Dean of Georgia Tech's College of Engineering and Southern Company Chair, Raheem Beyah, believes that his return to Georgia Tech will not only impact various fields but also take them to a whole new level.
"His graduate and doctoral study here became the foundation of a storied career in artificial intelligence, speech and language processing, online algorithms and other areas. He will now advance those fields by expanding his exploration and by preparing the next generation of leaders," he said.
His experiences in the artificial intelligence field are founded Cortana virtual assistant at Microsoft, led Samsung's virtual assistant Bixby, served as a technical advisor to Yap Inc. that initiate the Alexa virtual assistant, and founded Google's Deep Dialogue group as part of the research efforts behind Google Assistant.
He also has several honors and recognitions, as many as 125 journal and conference publications and over 50 patents in the artificial intelligence field.
One of his works, Nuance Recognizer, being named as the industry's most accurate speech recognition engine for telephony in 2004. Hack was also recognized as one of the "Top 10 Leaders in Speech Industry" at SpeechTek '04.
Has served on the ECE advisory board and currently chairs the board since 2013, Hack said that he is now looking forward to building on ECE's success in a fast-changing field of engineering and participating in the larger innovation and startup ecosystem in Atlanta and Georgia.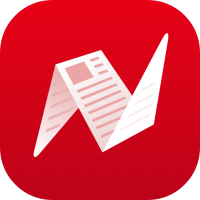 This is original content from NewsBreak's Creator Program. Join today to publish and share your own content.